Manufacturing is like a root, with deep roots and strong leaves. General Secretary Xi Jinping pointed out during his visit to Jiangsu: "We must always attach great importance to developing and growing the real economy, and we must grasp the manufacturing industry to grasp the real economy."
Develop new infrastructure, cultivate new consumption, grow new industries and build new cities. The "four new" actions are the "Nanjing program" to cope with the impact of the epidemic, stabilize the economic operation and achieve the annual target, and it is also the initiative of Nanjing, as the provincial capital city, central city and mega-city, to take the lead in the extraordinary period and critical moment.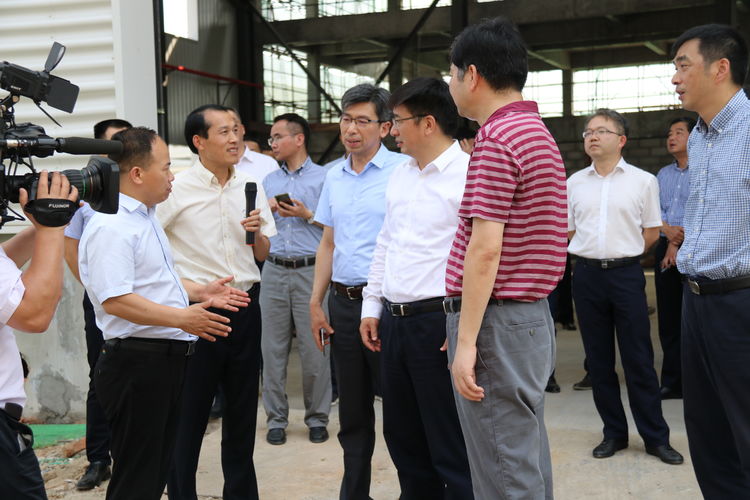 On June 3, Xue Fengguan, secretary of Nanjing Lishui District Party Committee, led the Standing Committee of the District Party Committee and the main leaders of the four sets of teams to visit the company for research and guidance. The responsible persons of district government office, research office, industry and information bureau, business bureau, investment promotion bureau, human resource bureau and other departments and the main responsible leaders of party and government of each town (street) accompanied the research.
President Wang Qirong with members of the General Manager's Office warmly received the leaders, accompanied by Secretary Xue and his party to visit the welding workshop, assembly workshop and the third phase of the project. General manager Zhu Weiqian made a brief introduction on the company's efficiency, measures to resume work and production and the third phase project. Mr. Zhu said that last year, under the inspiration of the spirit of the private forum of the district government, the company firmly confidence in development, constantly expand infrastructure and equipment investment, and continue to increase investment in research and development. Actively carry out machine replacement, equipment transformation and upgrading. We would like to express our sincere gratitude to the district government for its support to enterprises in resuming work and production. Dare to be the first to take the lead. Actively help enterprises towards stable production and launch a series of incentives for resumption of work and production to help them tide over the difficulties.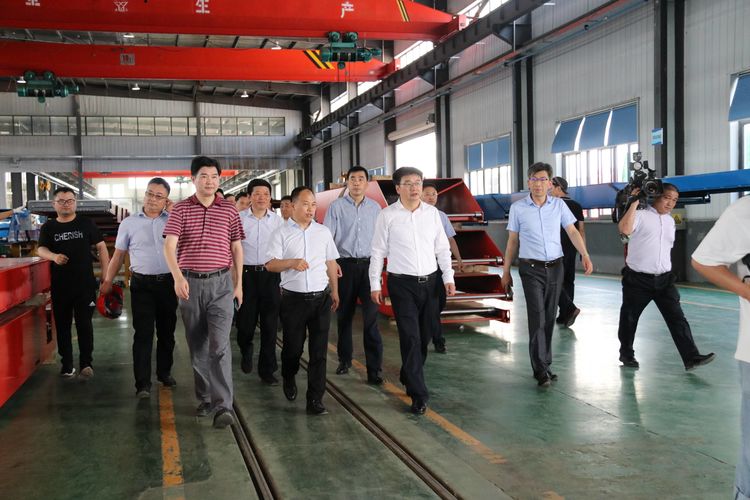 Through the visit and research, Secretary Xue was pleased to see the company's hot production situation and the construction progress of the third phase project. He fully affirmed the company's contribution to regional economic development and its initiative to actively resume work and production. He encouraged the company to keep innovating, give full play to its own advantages to become bigger and stronger, continuously improve its core competitiveness and achieve continuous improvement of its competitiveness level. Chairman Wang said that the company will follow the requirements and guidance of district leaders, give full play to its own advantages, do a good job in resuming production and make greater contributions to the economic development of the region.