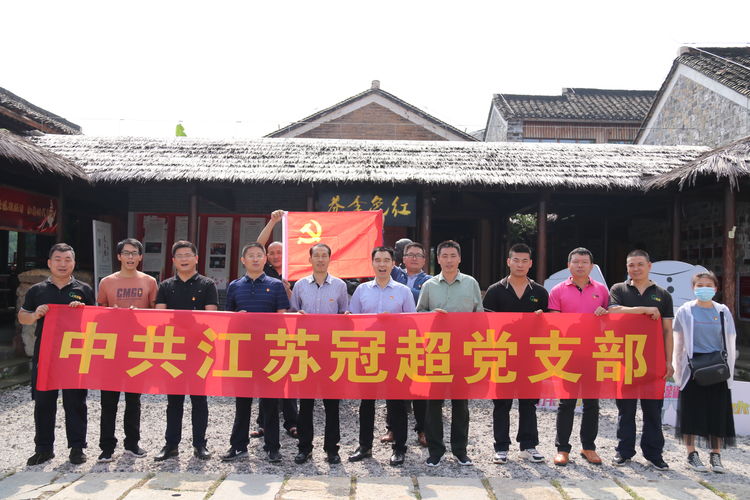 On June 30, 2020, on the occasion of the 99th anniversary of the founding of the Party, 14 members of the Party Branch of the company visited Lishui Lixiang Village, which is known as "Little Yan'an".
Lixiang Village is the former anti-Japanese base for the people of southern Jiangsu, the main force of the New Fourth Army, the leading organ of the administrative office of southern Jiangsu, and the leading organ of the Party Committee of Suwan District of the Communist Party of China. As the headquarters of the head organs of the CPC and the New Fourth Army during the war period and the command center and rear base of the anti-Japanese struggle of the military and people in southern Jiangsu, many important leaders of our Party and our army, including Chen Yi, Tan Zhenlin, Jiang Weiqing and Zhong Guochu, have worked and fought here, leaving their glorious footprints.
Party members visited Chen Yi's old residence, Zhong Guochu's old residence, Mei Zhang's old residence and Li Xiaolian's old residence, and learned more about the glorious deeds of a large number of hardworking, brave and tenacious revolutionary forefathers who emerged from Li Xiang. A piece of precious objects, a touching story, a frame of faded yellowing photos, so that comrades deeply feel the magnificent history. It is the "original intention" of the revolutionary martyrs of "working for the happiness of the Chinese people and the rejuvenation of the Chinese nation" that has inspired generations of Communists to advance towards the grand goal of achieving the great rejuvenation of the Chinese nation.
Comrades have expressed that this is the purification of the soul, the party spirit of refining the trip, but also a solid party lessons, so that we have a deeper understanding of the "do not forget the original intention, remember the mission" theme of education is of great significance. We will firmly grasp the general requirements of "keeping the original intention, carrying out the mission, finding the gaps and grasping the implementation", and continue to carry forward the spirit of courage and indomitable in the future work, based on our posts, to add glory to the party flag and color to the company.