On the occasion of the Safety Production Month, on June 19, Zhang Yun, the governor of Lishui District, Nanjing, led by comrades from the District Government Office, Health and Health Commission, Emergency Management Bureau, Industrial Information Bureau and District Development and Reform Commission, visited the company. He inspected and guided the work of epidemic prevention and control, project construction and enterprise safety production, accompanied by the main responsible leaders of Dongping Party and Government.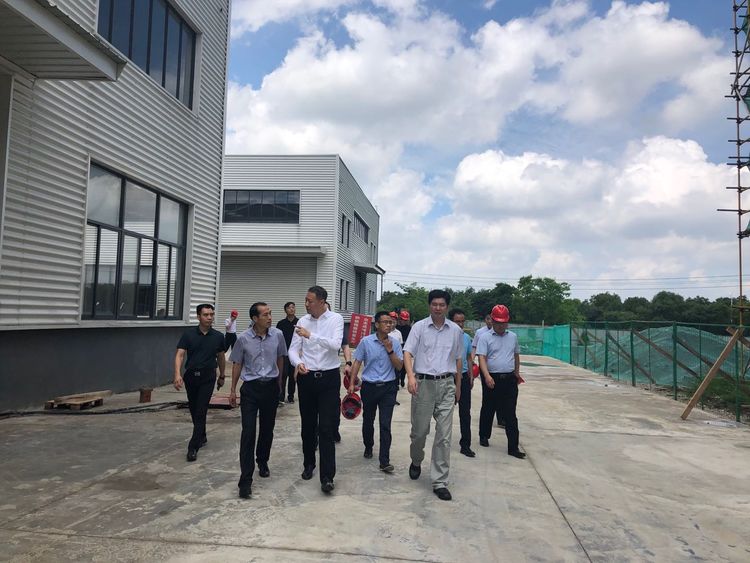 As soon as he got off the bus, Mr. Zhang went straight to the site of the third phase of the company's project and asked about the measures to resume work and production, the impact of the epidemic and the progress of the project construction. General manager Zhu Weiqian made a presentation on the issues of concern to Mr. Zhang.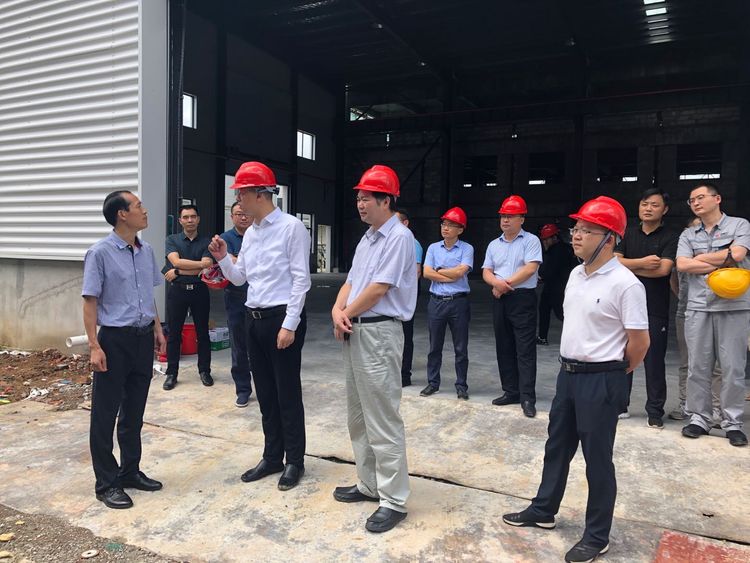 Mr. Zhu said that the epidemic had a huge impact on the real economy, but the home consumption had grown significantly, which brought market demand for Guanchao products, and the district government had launched a number of support policies to resume work and production. Zhang district governor pointed out in the inspection: to ensure that the initiatives and responsibilities of epidemic prevention and control are in place, scientific and reasonable arrangements, and steadily promote the project construction. At the same time, do a good job in the promotion of new product development, technology for development, seek new income growth points, to do both hands.