Nanjing in November has been a little bit cooler, a slight cold wind came, but did not affect the hot atmosphere in the assembly workshop of Jiangsu Guanchao, in order to meet the Double Eleven, the company organized all employees to hold a Double Eleven pledge meeting in the morning of November 8.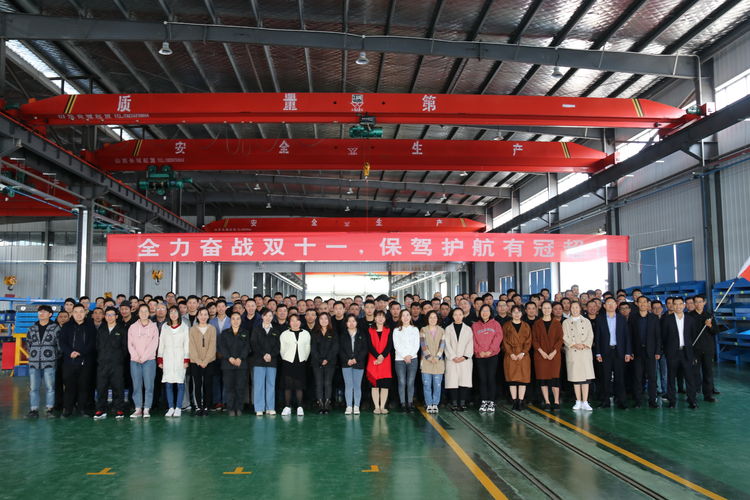 First of all, Jin Shenghua, the deputy general manager of the company, arranged the work arrangement of Double 11 and announced the work discipline requirements. He pointed out that the company is now running more and more equipment outside, the Double Eleven shopping volume is also a significant increase every year, the responsibility of everyone, the work task is getting heavier. All employees should enter into a decisive state, installers finish the installation of new equipment as soon as possible, turn to inspect the equipment in place, and go out to protect the staff to prepare tools and spare parts and arrive at the scene on time. Strictly abide by the operating procedures, ensure all safety, pay more attention to observe the operation of the equipment, communicate with the field personnel and collect opinions on equipment optimization.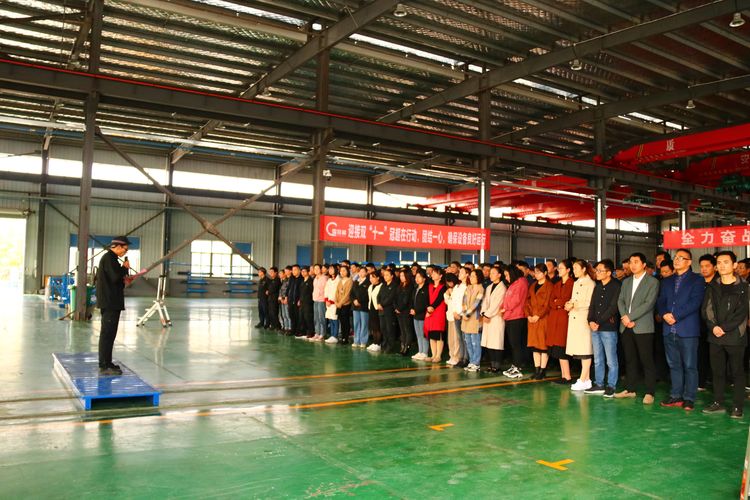 Cai Yangjun and Sha Cancan, employees of the assembly department, spoke on behalf of the outgoing security personnel. The two employees shared their experience of outgoing security work in previous years, and also expressed that they would put themselves into the work of double 11 security with full enthusiasm and high morale; take the overall situation into consideration, not caring about personal gains and losses; strictly abide by the operation rules and regulations, ensure all safety, carry forward the spirit of Guanchao Iron Group, and successfully complete the security tasks with the best working outlook.
Subsequently, General Manager Zhu Weiqian gave the flag of Guanchao Iron Group to two representatives; the two representatives led all the staff to take an oath to ensure the completion of the double 11 protection task.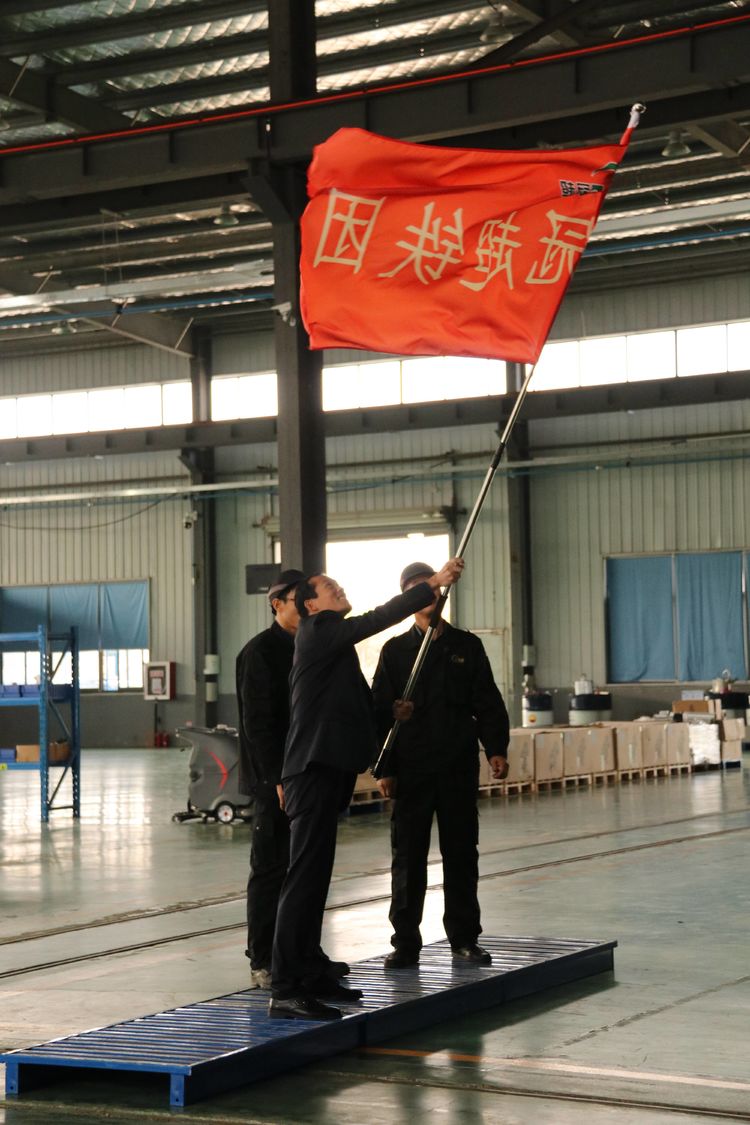 Finally, Mr. Zhu gave everyone a few requirements: 1, from the ideological awareness, top-down preparation, the formation of the upper and lower "co-management" of the situation. 2, unified action to listen to the command, according to the needs of the site at any time to adjust, where there are problems with the equipment to where. 3, out to protect the staff to communicate with customers, both to complete the work 4、During the period outside, everyone should pay attention to safety, and strictly abide by the rules when repairing equipment. 5、For the emergent situation on site, report to the superior in time, and make sure to nip the problem in the bud.
Finally, all the employees of Guanchao said that they would fight the Double Eleven with high ambition, full confidence and spirit of going all out. Double 11, Guanchao will win! Guanchao will win!