On September 9, 2019, accompanied by Yang Shunbao, Secretary of the Party Working Committee of Dongping Street of Lishui District, Shangnan County delegation led by Xu Shuizhao, Secretary of Shangnan County Party Committee, Li Jun, Executive Vice Mayor and Dai Jishang, Vice Mayor of Shangnan County, visited Jiangsu Guanchao for investigation and research, which was warmly received by Wang Qirong, Chairman of the Board of Directors and Zhu Weiqian, General Manager, together with members of the General Manager's Office, and introduced the development status and products of the company to Secretary Xu.
Accompanied by Chairman Wang, Mr. Xu visited the welding workshop, assembly workshop and other areas, and learned in detail about the production and operation, expert team and patent technology of Guanchao.
Secretary Xu visited the automatic welding equipment in the welding workshop
Entering the assembly workshop, Chairman Wang introduced in detail to Secretary Xu the company's latest five-section seven-meter five-model telescopic belt machine, with the longest length of 21 meters, which is the longest telescopic belt machine in China. Technological innovation has made the company's telescopic belt machine technology more mature, and the independently developed telescopic belt machine can better adapt to the special characteristics of loading and unloading in China's express logistics industry, and the telescopic belt machine produced by Guanchao has reached the top international level.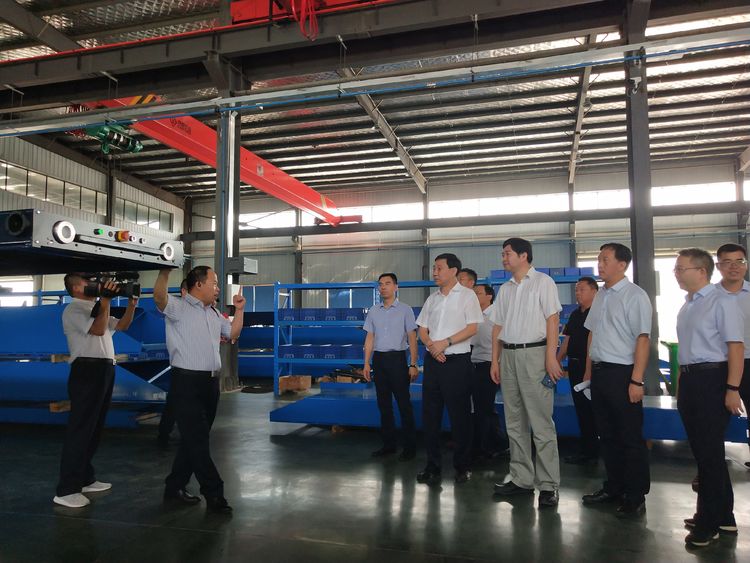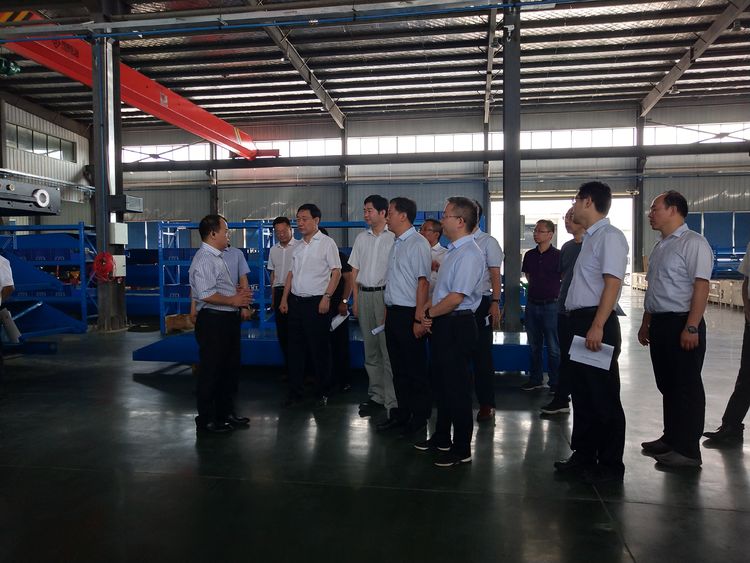 Good technology and good products can bring good development. After listening to the company's product introduction, Secretary Xu highly appreciated the development and technical level of Guanchao. He pointed out that the telescopic belt conveyor is the core equipment to realize the automation of cargo loading and unloading, and it is also the preferred equipment for loading and unloading in most logistics industries, and the industry has great development potential. Guanchao is a leading enterprise in the industry, a competitive company with strong independent research and development ability and rapid development of the enterprise, hoping to have the opportunity to exchange and cooperate with Guanchao in the future, promote the cooperation of enterprises between Shangnan County and Lishui District, and drive the economic development of both places.